CREATING SPACES THAT REFLECT YOU
Full Service Decorating Package
The Full Service Decorating Package is our Premium Decor Package. This custom design package gives you everything you need to complete your project. We'll start from inspiration photos to floor plans, and take your project all the way to the final reveal! I carefully source and select everything you'll need to complete your space.

INVESTMENT
Premium Decor Packages for one room start at $2,250 plus GST, and include services up to the Custom Design Package Presentation. Pricing based on project size and scope of work.

Assisted shopping services
ADM Interiors' Assisted Shopping Services includes purchasing, ordering, tracking and coordinating deliveries. A decorator's management fee for shopping services will be applied on top of the product cost for this service.
What's included
✓ 30 minute pre-consult phone call
✓ Initial consult - up to 2 hours
✓ Preliminary photos and measurements
✓ Design concepts including inspiration boards with furniture, finishes, lighting, and accessories
✓ Fabric, flooring and wall treatment samples
✓ Colour scheme
✓ 2 Floor plans with furniture layout
✓ Price list with product specifications from trusted vendors
✓ Custom Design Package Presentation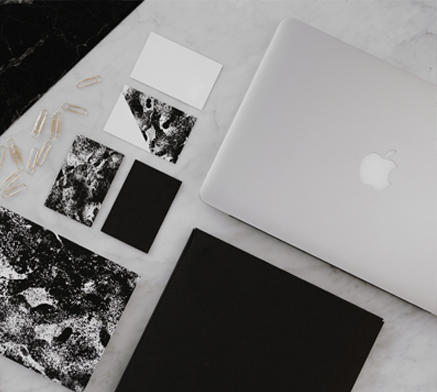 1 - In- Home Consult
✓ Review questionnaire
✓ Identify needs and scope of project
✓ Assess space
✓ Photos and measurements
↓
2 - RELAX WHILE I DESIGN
✓ Design concepts & inspiration boards
✓ Colour scheme
✓ 2 Floor plans with furniture layout
✓ Selections for furnishings, accessories, lighting, fabrics, window and wall treatments
↓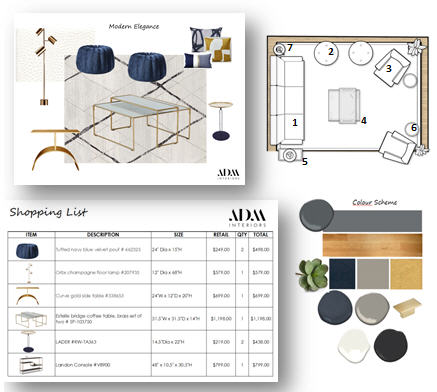 3 - CUSTOM DESIGN PACKAGE PRESENTATION
✓ Review design concepts, selections & colour palette
✓ Make any necessary changes
✓ Itemized floor plan with furniture layout
✓ Shopping & Price list
↓
4 - Assisted Shopping Services
4 - ASSISTED SHOPPING SERVICES
✓ Order, purchase, track & co-ordinate deliveries
↓
5 - FINAL REVEAL
✓ Installation & Styling
✓ Enjoy your space!